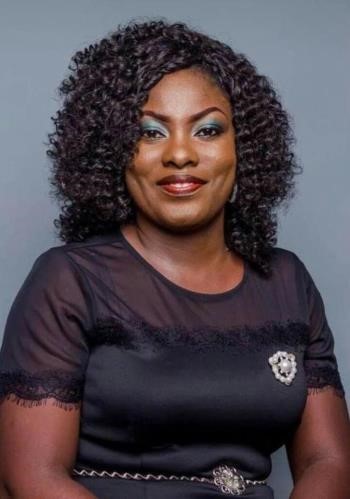 Oluwatimilehin Oyebode know as Dr. Timi Oyebode is a Seasoned, Passionate and Certified Professional COUNSELLOR with over eighteen (18) years' experience working with individuals, couples, families, organisations, Religious and Government bodies. She hold a PhD in Counselling from Triune Biblical University Global Extension New York, USA, MA Marriage & Family Counselling from TBUGLEX USA, MA Pastoral Counselling from Bethel Institite of Theology & Biblical Research, PGDE Guidance & Counselling, PGD Peace Studies & Conflict Resolution, BA English Language from University of Lagos.
Her certification ranges through Cognitive Behavioural Therapy (CBT) and Post Traumatic Stress Disorder (PTSD) Therapy from COE Manchester UK, Neuro Linguistics Programming (NLP) Master's Practitioner's Certification, Emotional Freedom Practitioner's Certification, Sex and Sexuality Recovery Therapy Certification, Social Work Certification, Biblical Counselling from Christian Counselling Educational Foundation Philadephia, USA, and Biblical Counselling UK. A certificate in Global Mental Health and Leadership in Health, both from University of Washington USA.
(Ph.D, CPC, AICMC)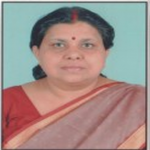 Dr Abha Saxena is an Asst. Professor of Psychology at the Mahila Mahavidyalaya P.G. College, Kanpur, India.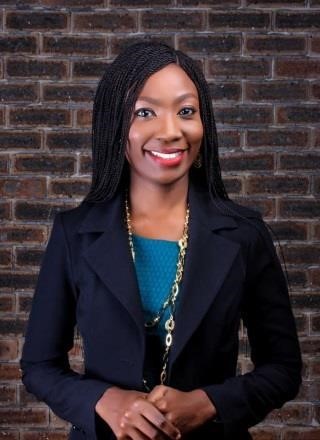 Gbemisola Ogunrinde holds a bachelor's degree (BSc) in Psychology from Covenant University, Ogun, Nigeria, and a master's degree (MA) in Family Psychology from Hardin-Simmons University, Abilene, Texas and is a member of Psi Chi, the International Honor Society in Psychology. She is a Certified Child and Adolescent Trauma Professional and also a member of the British Psychological Society, as well as the Nigerian Psychological Association (Lagos Chapter).
Gbemi is the founder of The Family Place, a mental and behavioural health services provider, committed to fostering wellness and wholeness in all individuals and facilitates professional counselling trainings, parenting education workshops and workshops on mental health. Gbemi is the author of "keeping it Together in a Crazy and Uncertain World," a self-help book for building resilience and developing positive mental health.
In addition to being the lead therapist at The Family Place, Gbemi is the lead Child therapist at The Cece Yara Foundation and serves a faculty member at ADI School of Counselling and Psychotherapy. She is also an Independent EAP Counsellor for Tellus and a consultant therapist for SEEFAR, Nigeria. Additionally, she serves on the Central Working Committee for Joy Incredible and on the board of Dolly Children Foundation. She is also on the board of the Africa Network of Professional Counsellors (ANEPCO).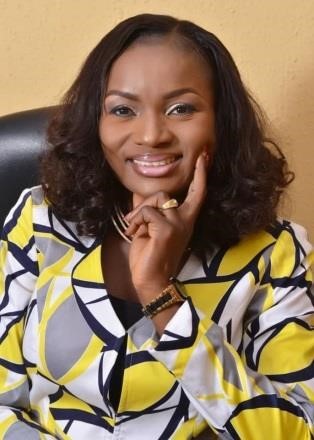 Kemi Tony-Akinwunmi is a graduate of English Language from the Lagos State University Nigeria. A highly skilled professional counsellor as a level four Diploma graduate ,Certified Counsellor and Relationship Therapist from Blackford Counseling Institute UK. With a PGD in Advance counselling, Kemi is  also a certified mediator from the International mediation  Campus Germany, with focus in Family mediation and marital dispute resolution.
Kemi is the lead consultant at Pasture Wellness and Psychotherapy center providing several counselling services and intervention to individuals, couples and families since inception  in 2013. Kemi is a practitioner and trainer of Family Systems Engineering Course with the Institute of Family Engineering and Development. IFED ,Lagos state. KTA has fondly called is a Certified Result Coach , Performance Consultant , hypnotherapist and Master Practitioner of Neuro-linguistic Programming which she deploys in her therapy and counselling sessions with her skills in Cognitive behavioral therapy and trauma recovery. She is a certified Community Mental Health counsellor and advocate from Richmont Graduate University, distance learning program with The Educator USA.
She is the president of 'Just Talking Relationship Foundation established in 2004 to share relationship knowledge and create sound family values to the betterment of our larger society. Kemi is an author of three book and several published articles on sexual Fulfilment, adultery recovery, premarital relationship, marriage and family life as a mean to National reforms. She host quarterly events for married couples  to engage in fun hangout and discuss practical marital issues in keeping love alive in Marriages since 2004 with a Professional MFT  in training, Kemi is the creator of after the vows premarital course and premarital education certification course, founder of KTA MARRIAGE ACADEMY where she and her team trains and equip counsellors to provide quality counselling services to Intending couples and the Married. Kemi serves as member  of faculty at ADI college of counselling and psychotherapy Lagos . A board member at different Organization on psychotherapy, marriage and family life studies. An executive member of ANEPCO, Africa Network of Professional Counsellors. A member of CASSON, The Counseling Association of Nigeria and a member of Network of family life practitioners Nigeria. Kemi is a marriage Counsellor with experience span over 15 years with an uncommon , intuitive and analytical approach to Premarital and Post Marital matters and a Counsellor with numerous outstanding results and awards over the years for her consistent commitment to the professional counselling and family life industry in Nigeria
She is happily married to her darling husband and pillar of support ,Mr Israel Tony -Akinwunmi and together building an intentional family raising two wonderful young men and several mentees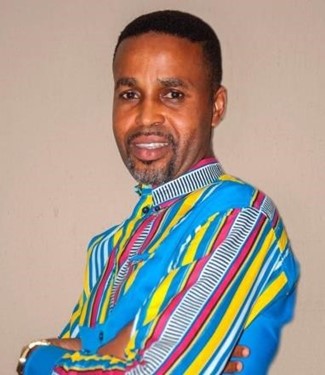 Segun Matthew practised as a Mental Health Nurse in diverse mental health settings for about 9years under the National Health Service (NHS) in the UK and has been practising as a Psychotherapist for over a decade. He trained as Cognitive Behaviour Therapist and as Addiction Recovery Therapist both from Centre of Excellence, Manchester UK. Studied Integrative Psychotherapist at Birmingham City University. And as a Mental Health Nurse from Coventry University. Studied Interprofessional Learning Pathway and Trainer Preceptorship from University of Birmingham all in England.
Recently completed a course in Global Mental Health with University of Washington, United States of America and currently studying Human Behavioural Science with Alison. And he is a product of Daystar Leadership Academy (DLA). His core pathway is Cognitive Behaviour Therapy (CBT). He has practised as a therapist in the United Kingdom and currently practises in Nigeria, specializing in positive Mental Health Promotion, Addiction Recovery and Behavioural Therapy. He is the Lead Therapist at Perception Modifier Therapy Services and currently practises as a Psychotherapist and also lectures and functions as the Director of studies at Attitude Development International (ADI College of Counselling & Psychotherapy, Nigeria). Segun is the current President of African Network of Professional Counsellors (ANEPCO). And also a Silver Member of International Alliance of Holistic Therapists and a member of Counselling Association of Nigeria (CASSON).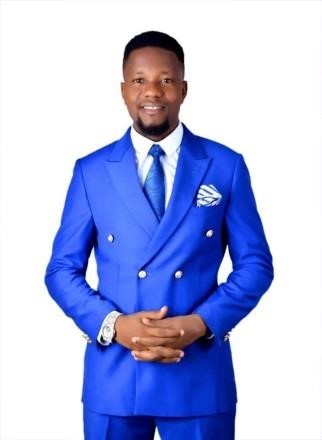 Wole Ajiginni is a Computer Scientist, a Personal Transformation (PT)Trainer, Relationship & Marriage Counsellor, A Certified Relationship Professional counsellor & Relationship Expert, Leadership Consultant, Dance Movement Therapist (DMT), Life Transformation Coach and NLP Practitioner. Wole Ajiginni holds a Diploma certificate in Professional counselling at ADI College of Counselling and Psychotherapy Nigeria. He is a member of faculty at ADI Attitude Development Int'l counseling school lagos, Nigeria. CEO, Head Counsellor/Consultant @ WoleMinds Counselling & Consulting.
CEO of ProfWOLEX SOLUTION (ICT and Travels & Tours company). He is the Host of Personal Transformation Interview with Wole Ajiginni live online, instagram, Tiktok and facebook. Host of STE- Share the Experience (a group therapy for women) and host of WAE- Wole Ajiginni Excellence Award, an event designed to appreciate the good work of professionals and Couples in the society.
Author of RQC – Relationship Question Cards, A card game designed to build effective communication and a method to resolve issues between you and your partner, writing in three different languages (Yoruba, English, French). A certified leadership consultant/Trainer @ PointMan Leadership Institute, base in USA, UK, Nigeria and over 30 countries in the world. He is the Nigeria National leader @ Life Development center and coordinator of Leading Lights Global Network training school base in Chicago USA and over 15 countries of the world. He is passionate about teaching and empowering his generation through Dynamics of Relationship, Self discovery and recovery, Leadership, writting, seminars, social media, entertainment and the media. He is a Member of CASSON – Counselling Association of Nigeria and the PRO of ANEPCO – African Network of Professional Counsellors.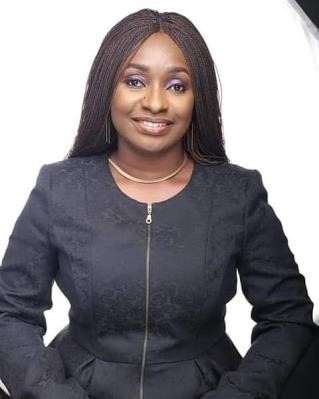 Tayo Owosina is an insightful teacher. A Professional Counsellor, Performance and Transformation Coach. With over 10 years experience. She holds a Masters Degree in Child and Adolescent Counselling and Post Graduate Diploma Education in Guidance & Counselling. She is a Certified Performance and Transformation Coach and Mentor. She specialises in mental health, emotional wellness and behaviour modification. She is the Head Counsellor at Mindful Edge Counselling and Founder of YALES Initiative, an NGO dedicated to promoting quality education amongst young people in marginalised communities in Nigeria.
She helps young people, families and teams to overcome emotional and behaviour challenges by creating therapy solutions and safe spaces for troubled young persons and their families through her monthly group sessions (virtual and physical), and her recently launched Teen Guide By Design, her signature program for people working with teens and youths. She is currently the Vice President of African Network of Professional Counsellors (ANEPCO) and the Sectorial Head of Child and Adolescent Counselling of CASSON Lagos, Nigeria. She is also a member Counselling Association of Nigeria and Chartered Institute of Mentors and Coaches of Nigeria. Temitayo is a regular TV Guest on issues affecting social, behaviour and emotional wellbeing of young people. She believes our world can indeed be ACEs free.
Child & Adolescent Counsellor MSc, PGDE G&C, CTPC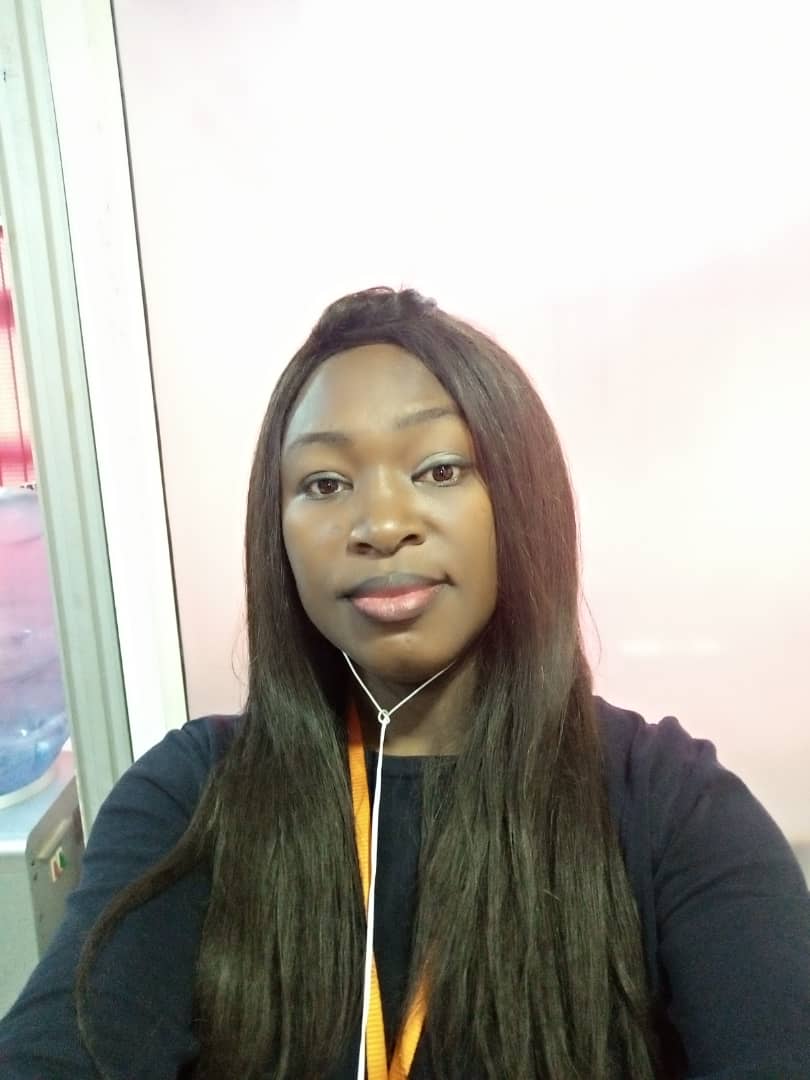 Irene Etuk is a certified Professional Counsellor with experience in Addiction, Marriage, Family and Mental Health Counselling. She has a Master's Degree in Managerial Psychology from the University of Lagos Nigeria and an Advanced Diploma in Professional Counselling from ADI College of Counselling& Psychotherapy Nigeria. Passionate about family and youth, she serves as a Teens/Youth Coach and trains women on life skills needful to land them the remote jobs they desire, offers Consultation services on business ideas to embark on with whatever capital they have. 
Irene Etuk is currently the Registrar of Attitude Development International College of Counselling and Psychotherapy and has administrative work experience spanning over 10 years with multinational companies. She served as the Director of a Consortium, OALF and also a Faculty Member of School of Parenting, Daystar Christian Centre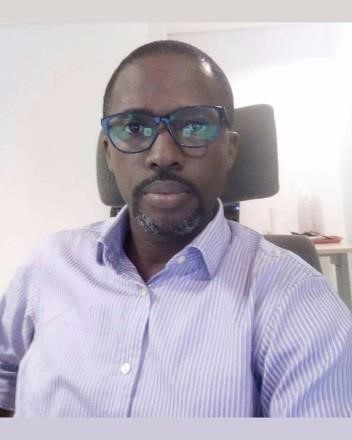 Mfon Jeremiah Etuk is an experienced Professional Counsellor with over 5 years' experience in helping clients with grief or loss, low self-esteem, self-harm, relationship issues and many other problems. He is a Cognitive Behavioral Therapist, a teacher of Faith-Based Counselling and Grief Recovery and the Head of the Professional Conduct and Ethics Committee of Africa Network of Professional Counsellors (ANEPCO). A Faculty Member at Attitude Development International (ADI), Lagos, Nigeria.
He holds a Bachelor's degree from the University of Calabar, Cross River State. He has a Certificate in Biblical Counselling from Christian Counselling and Education Foundation (CCEF) Philadelphia USA, and a Diploma in Professional Counselling from Attitude Development International (ADI Counselling School) Lagos, Nigeria and his currently pursuing his Master's Degree in Marriage and Family Therapy at the Triune Biblical University, Brooklyn, NY, USA. He is the Lead Counsellor at ME Counselling.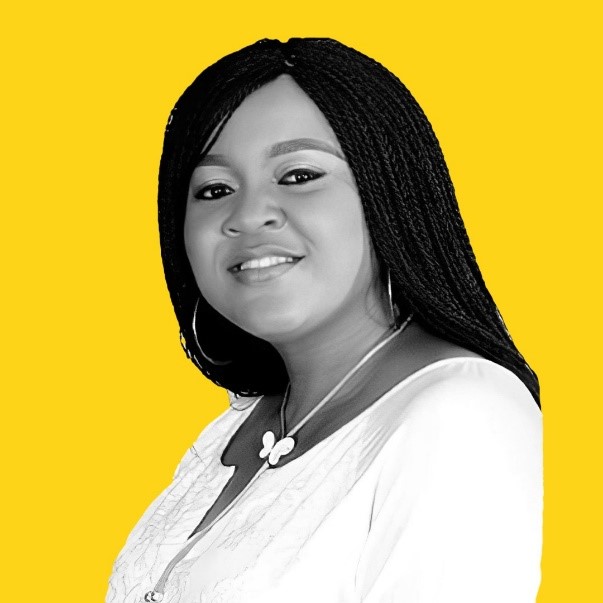 Ogochukwu is a professional counsellor who is passionate about young people and family life. She loves to empower young people to identify, develop and maximise their God-given potentials. Her calling is to help in modifying behaviours and also support families to model the right values and qualities which will reflect back to the larger society. 
Ogochukwu obtained her Masters and undergraduate degrees from University of Lagos in Guidance & Counselling. Her NCE in Social Studies and Religious Education was obtained from St Augustine's College of Education Akoka, Lagos. 
She has other certifications in Microsoft Certified Educator (MCE), Pastoral Counselling Strategy and Systems, Advanced Christian Counselling Certification by (IIFBC), Neuro Linguistic Programming (NLP), Family Systems Engineering (FSE) and Daystar Leadership Academy (DLA), Certified Character Development Educator.  Ogochukwu has over fourteen (14) years of real world experience in the field of Counselling and Education.  She is a member of CASSON, ANEPCO, IFED, TTNF and co-facilitates in trainings, seminars and workshops for counsellors, parents, teachers and students, and she speaks at different fora.
NCE Social Studies Religious Education Ed, M. Ed Guidance Counselling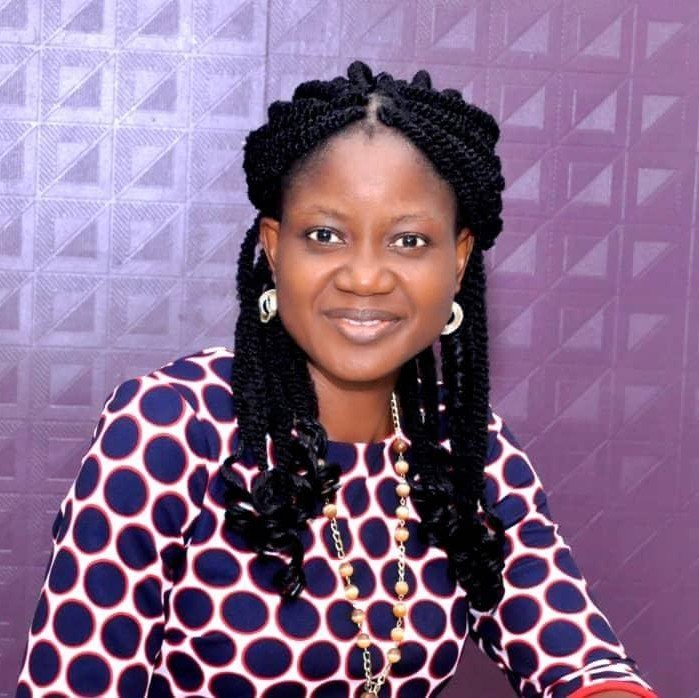 Oladoyin Adegbola is the Director- Online School . She is a Certified Professional Pre-marital and Family Life Counsellor, CBT Practitioner and Mental Health First Aider, England. She holds an Advanced Diploma in Professional Counselling from ADI College of Counselling & Psychotherapy Nigeria. A Diploma in Modern Applied Psychology and Certificate in Cognitive Behaviour Therapy. Masters and Ph.D in Food Quality Control and Assurance from the Federal University of Agriculture, Abeokuta, Ogun State, Nigeria.
She is passionate about helping to bring young adults into self-awareness, she constantly works with them to make informed and suitable marital decisions for their future. She also works with challenged couples and families to retrace missing steps and build harmony. She is a faculty member at ADI coordinating the online school of the institution. A full member of African Network of Professional Counsellors (ANEPCO) and an Associate Professional Member of Institute of Counselling (IOC), UK.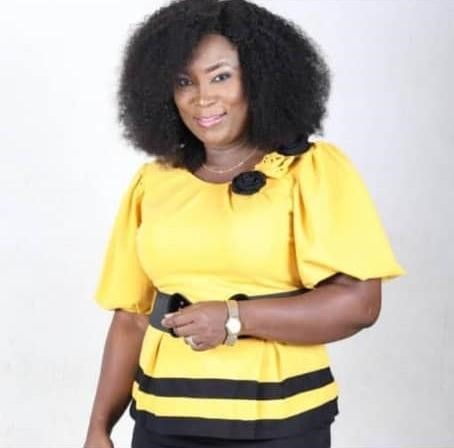 Kemi Olutayo a graduate of University of Lagos, Nigeria is a Practitioner of NLP, a certified Counsellor of International Institute of Faith Based Counselling, IIFBC (USA) and from Attitude Development International (ADI). She is also a certified Family System Engineer from Institute of Family & Sex Education now Institute of Family Engineering & Development. She is also an Alumni of the Kenneth Haggin's Rhema Bible Training College. 
She's the Lead Counsellor at the Me4 Counselling Services. Organizing lifestyle trainings and coaching/mentoring Masterclasses for both married and singles, Pre and Post Marital Counselling, Single Counselling, Couple Counselling, Infidelity Recovery in Couples, trauma & sex therapy etc using CBT and other relevant techniques. 
Through the Me4 Initiatives, a not-for-profit organization as her CSR, she runs a weekly mentoring event on twitter tagged #ListenUpNG for several years and her #mymarriagechronicles on Instagram are big hits on social media platforms. She is also the convener of the #ThisThingCalledMarriage and #DearBaeNG Support groups for married and single ladies respectively on WhatsApp. She brings her trainings as an NLP practitioner and a certified professional counsellor to bear in all the Support Groups she anchors. She has authored several best selling books namely SECRET PASSION, SECRET ANGUISH, THE HORRIBLE SECRET etc.
 She is a member of faculty at ADI College of Counselling and Psychotherapy Nigeria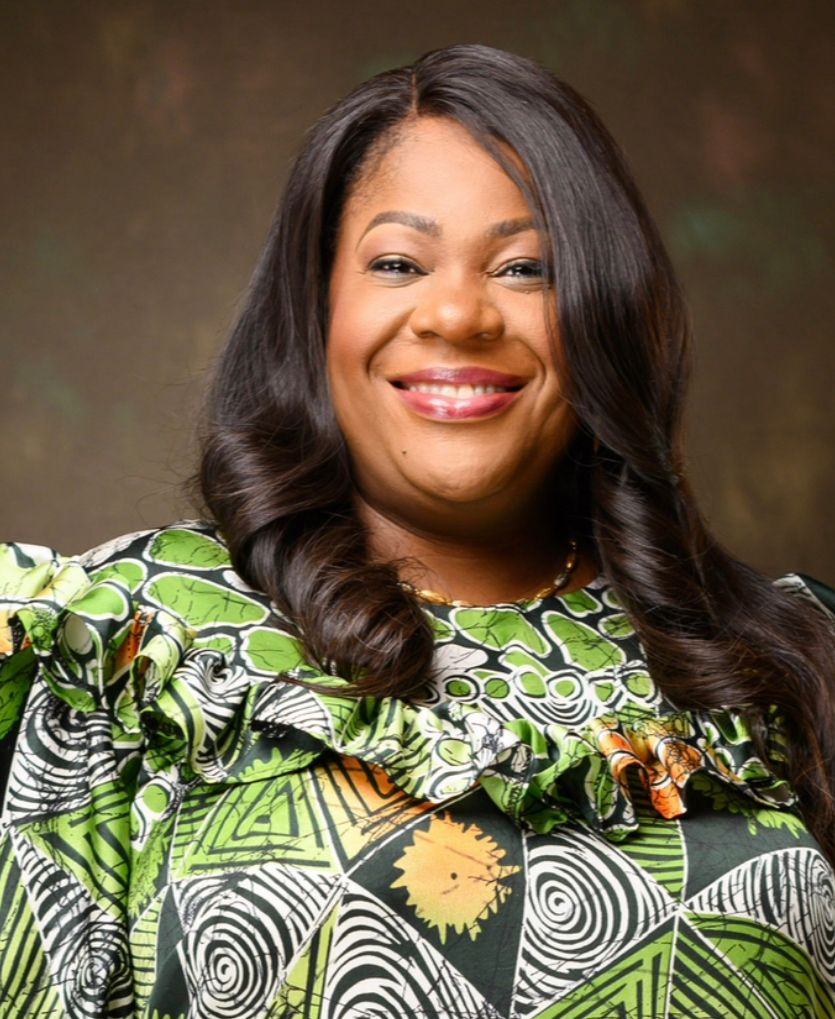 Ifeyinwa Useh is a trauma Informed care specialist, Certified Counsellor and Family Life Practitioner with over 10 years experience in counseling and support in Family Life Circles, particularly working with couples and planning couples events. She holds a Bachelors and Masters degrees in Business Administration from the University of Lagos, Nigeria and an MSc Psychology from Coventry University UK.
An associate of Chartered Institute of Personnel Development (CIPD) which contributes to her ability to delve into Workplace Counseling and contribute to Human Resource Development. She is an alumnus of Attitude Development International now ADI College of Counselling & Psychotherapy Nigeria Ify is in private practice and is sought after for her knowledge in personal awareness and ability to lend support to her clients as they journey to wholeness and recovery. Ifeyinwa is married with children and also runs a successful retail business in Lekki area of Lagos State Nigeria.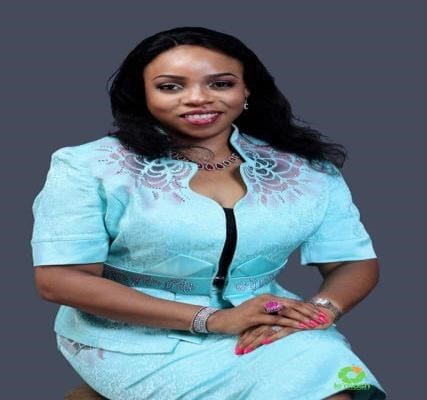 Wemimo Adebiyi a.k.a Aunty Wemi is a professional Cognitive behavioural management therapist with over 10 years experience. She is a UK trained and certified Children and Adolescent Mental Health Service Provider – CAMHS. A certified Social worker, Counsellor and Mental Health Practitioner. She holds a degree from the University of Jos in Mass Communication. PGD in Public relations (ABMS) and Certificates in Corporate Social Responsibility for NGOs (Lagos Business School), Project Management (Project management College, UK) Cognitive Behavioral Therapy (Academy of Applied Psychology), Management, Planning and Implementation (DARC), Child Care/Nanny Training (Lagos State Nanny Centre), Certificate in Social Works(Light Blue Social Services & Ogun state government), Certificate in Adverse Childhood Experiences & Early Trauma (ACEs), Certificate in Professional Counselling (ADI Counselling School) and a Professional Diploma in Human Resources Management(Alison).
She is a three time "Safe School" recognition and award winner by "Safetagious 1.0 and 2.0" and 4.0, and presently a facilitator with ADI Counselling School. She is a resource person on mental health segment on bumper breakfast television program on MITV.  Aunty Wemi as she is popularly called is also an on-air personality and has featured on several radio and TV shows as guest and seasoned resources person. She anchors family radio shows and presently is the Programs Coordinator for CHILD EDUCATION SAFETY & PROTECTION INITIATIVE on TOP RADIO 90.9FM, CITY 105fm and TRAFFIC RADIO 96.1FM, respectively. She also currently functions as the domestic violence/ trauma counsellor and the radio host of the program called BREAKDCYCLE on Paramount FM at Olanrewaju Omo George Foundation. She presently runs a registered Counseling & Cognitive Behavioral/ Educational training service organisation called TELLIT EDUCATIONAL SERVICES INTERNATIONAL.
She volunteers for the Lagos State Holiday School coaching on sexuality for adolescents (L.E.A.R.N). She has held various positions in her career history at senior and management levels. She is a speaker and a coach to many schools, religious organizations, families, and a lover of children. She loves to read, dance and listens to good music.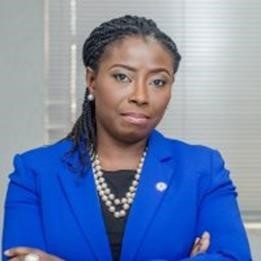 Folake Ogunmekan is a Certified Professional Counsellor and Chartered Human Resource Practitioner. She is a Lead Counsellor/ Therapist providing counselling support to individuals and families on matters relating to the workplace, relationships, behavioural issues, stress, and financial management. She is also highly experienced in human resource, business, leadership, and management, and is a WIMBoard Fellow and a WIMBiZ Mentor (Women in Management, Business, and Public Service).
Folake's educational attainments include an MSc Advanced Counselling and Psychotherapy Studies, Advanced Certificate in Faith Based Counselling, Postgraduate Diploma in Counselling, MBA (Finance), and BSc (Hons) Economics. Folake is a Registered Member of the British Association for Counselling and Psychotherapy (BACP), a Chartered Mediator & Conciliator with the Institute of Chartered Mediators & Conciliators (ICMN), a Full Member of the African Network of Professional Counselors (ANEPCO), and a Full Member, Chartered Institute of Personnel Management (MCIPM).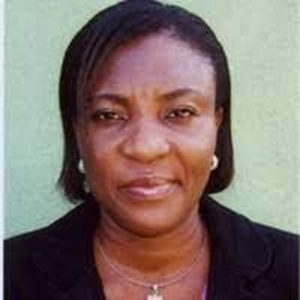 Benita Chioma Osifo is a professional Counsellor, Career Coach, Management Consultant and Trainer. Benita attained a Master's degree from University of Lagos, Akoka in 1987 before venturing into the corporate world where she excelled in key competency areas including administration, human resources and external relationship management within a period of 25 years. Afterwards, she took a career progression into Consultancy and Career Counseling practice in year 2010 and has been working with both educational institutions and Corporate Organizations.
She is a certified Career Direct Consultant with Crown Financials USA. Benita also attained a  diploma in Professional Counseling from Attitude Development international (ADI)  in 2019 and  she is currently undergoing a Masters program in Children and Adolescent Counseling from (ADI) College of Counselling and Psychotherapy Nigeria. Benita is the Lead Consultant/Counselor at Nebaisharon Services. She currently practices as Adolescent/Family Therapist, focusing on mental and emotional wellness of teenagers and young adults. She also consults for secondary schools by providing professional counseling services and career coaching. A member of Africa Network of Professional Counsellors, Counselling Association of Nigeria amongst others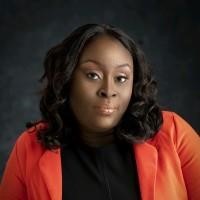 Dr. Modupeola Motojesi is a Consultant Psychiatrist with greater than a decade of active experience in the management of mental health issues in both the public and private sectors. She is passionate about emergency psychiatry, mental health issues involving women and the mental well-being of communities. She is a trainer of professionals in psychiatry. She effectively leads teams of mental health professionals, frequently volunteers her time to speak to people on mental health and is interested in training and research.
Modupeola is a Fellow of the West African College of Physicians and a Member of the Royal College of Psychiatry. She also has a Masters in Managerial psychology from the University of Lagos and certifications from international organizations. She is a member of the Nigerian Medical Association and Association Of Psychiatrists In Nigeria. She is the current head of the Emergency And new assessment unit of the Federal Neuro-Psychiatric Hospital Yaba, Lagos Nigeria.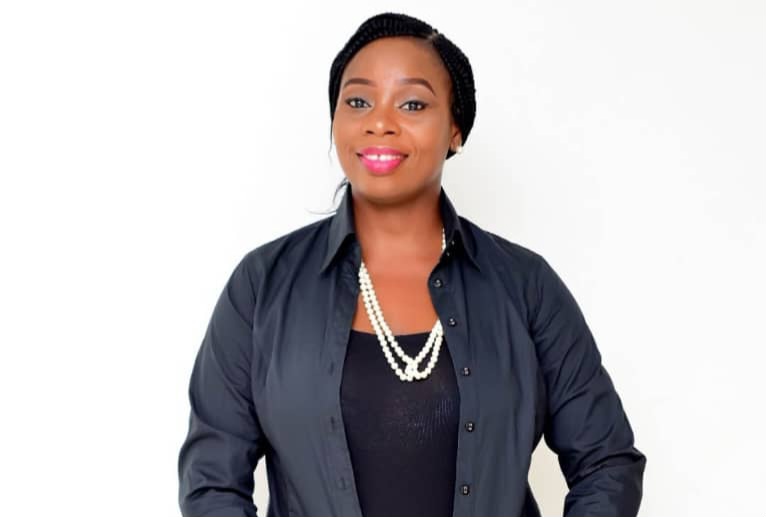 Funmi Taiwo is a clinical psychologist, that has one of her area of specialities to be treating children's behavioral disorder, she has a good understanding of typical child development and psychopathology in childhood with over 5000 cummulative hour of professional experience under her belt working with children as a psychotherapist.
An online life coach and a certified Professional counsellor who values authenticity and non judgemental approach in dealing with her clients.
As a practising psychologist she helps bring insightful solution to real life issues. She earned her M.sc & B.sc in psychology from University of Lagos, Akoka and Obafemi Awolowo University, Ile-Ife (OAU) respectively. She interned with Lagos teaching hospital as a Clinical psychologist in the department of family medicine. She also belongs to National Association of clinical psychologist in Nigeria (NACP). Certified as a professional Counsellor from ADI( Attitude Development institute). Also belongs to African Network of Professional Counsellors (ANEPCO). She was a Life coach for the period of 4 years with an online Coaching Company (Immerse Coaching Company). She was part of the successful Lagos state psychosocial team for COVID-19 victims.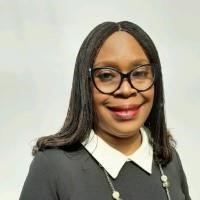 Toyin Soneye is a Certified Professional Counsellor and Family Life Practioner with over 14yrs experience in counselling. She is Co-Founder and Lead Counsellor at The Comfort Brooks, a firm that helps individuals, couples and families find pathways to deep and lasting fulfilment in all their relationships. She holds a Bachelor of Arts Degree in English Language, Master's degree in Business Administration (MBA), Diploma in Professional Counselling, Diploma in Ministerial Training (Spiritual Leadership) of the Rhema Bible Training Centre, USA.
 She is also a Certified Family Systems Engineering Practitioner with the Institute of Family Engineering and Development, Certified Life Coach with The Academy of Modern Applied Psychology, Scotland, UK  and Certified Mediator of the International Mediation Campus, Germany. 
Prior to fully pursuing her passion and a professional career in counselling, she has had an extensive career in the financial services sector spanning well over two decades. She is a Faculty member at Attitude Development Counselling School and a volunteer Mediator at the Citizens Mediation Centre, Lagos, Nigeria.  She is a member of Africa Network of Professional Counsellors (ANEPCO), Counselling Association of Nigeria (CASSON) and Network of Family Systems Engineering Practitioners.
Toyin is passionate about the family, planning and writing. She is married to Kunle Soneye and their marriage of over 28 years is blessed with two adorable children.